THE MOST VERSATILE TEMPORARY AND PERMANENT GRANDSTAND 
COST-EFFECTIVE, STABLE, SAFE AND COMFORTABLE
spanish TECHNICAL DETAILS ABOUT PAKAR GRANDSTANDS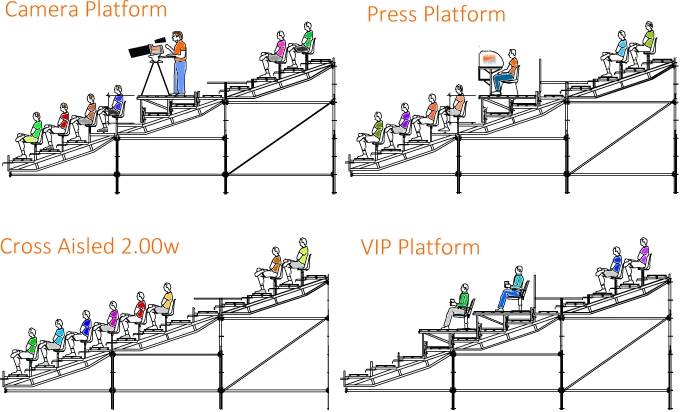 SPECIAL PLATFORMS
Pakar Grandstand can include Special Platform and Area to fulfill specific requirements. We can design and integrate:
Press Platform
VIP Platform
Camera Platform
Cross Aisle
Etc….
Contact us to learn more about the possibilities our Grandstand offers.
The Pakar Grandstand structure comprises a system of frames welded with interlocking system, ties, braces, beam & deck units that lock together to form a quick erect, structural support system. Frames with height of 1.00m are linked together to provide a support structure that have a slope of 250mm rise unto which the deck units are installed to provide a continuous terraced surface. 125mm, 375mm rise are also available. Seat Units and balustrade units are fixed to the terraced decks to provide a safe secure interlocking seating area.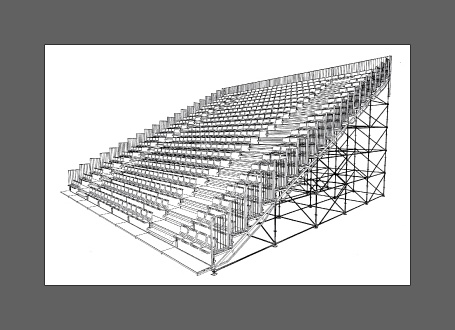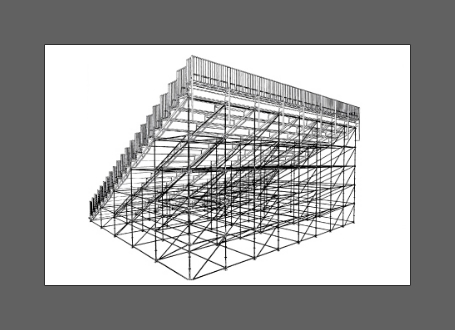 STANDARDS&CODES OF PAKAR GRANDSTAND
In order to make Pakar Grandstand usable worldwide, We have adopted the following standards & codes as followed:
UNITED STATES OF AMERICA
All design specifications of our temporary grandstands and seats are address to the specific requirements of the Life Code® Handbook published by the United States of America National Fire Protection Association (NFPA) and Uniform Building Code of America (UBC)
AUSTRALIA
The design specification of Pakar grandstands are all compliant to the Uniform Building Code of Australia (BCA).
EUROPEAN NORMES: EN 13200-6 Spectator facilities: Demountable (temporary) stands
BRITISH
The following are the standard codes that Pakar grandstand design specifications has adopted:

The building Regulations, 1985 the Department of National Heritage (Green Guide);
Temporary Demountable Grandstands – Guide on Design, Procurement and Use. 2nd edition, 1999, the institution of Structural Engineers; and
Design for Health, Safety and Welfare at Pop Concert & Similar Events (Purple Guide).
Other standards and codes that Pakar grandstands design comply with are of
FRANCE
NFP90-500 Stands – Demountable Stands Material Resistance Requirements Test Typical file, French Norm.
MALAYSIA
Malaysia Uniform Building by Law (UBBL) 1984 (G.N5178/85) ass of 10/04/1999
Part V: Structural Requirements and Part VII: Fire Requirement
SINGAPORE
Building Control (Temporary Buildings) Regulations [ cap 29, Rg.9]
FOOTING FOR TEMPORARY GRANDSTAND

Truss
Each Truss T4 support 4 rows of 4 seat spacing between rows is 750mm. Truss 3.00m length, hot dipped galvanized high tensile strength steel tube. The structure is fully welded to produce a rigid framework. Frames are inter-locked together horizontally .
Deck Units [Platform]
Deck units [platform] are made of 12mm thick anti-slip phenolic film faced-plywood. The plywood is supported and bolted on 3 units SHS 38mm x 38mm x 3mm thick. When installed in the grandstand, deck units are captive with the frame cleats and provided self-interlocking system.
Post-Ledger-Brace
They are constructed from hot dipped galvanized high tensile strength steel pipe diameter 48.3mm x 3.2mm with locking pins
Base Jacks
Base Jacks are constucted from 38mm diameter thick hot dipped galvanized steel bar with a base plate 150mm x 150mm x 6mm. Base Jacks may be incorporated to provide for a maximum total adjustment range of which ensures that the structure is capable of being used safely on virtually any ground contour.
Seat Units Steel framed seat units are fixed to the frame units with integral hooks and are locked onto the frame with a hidden locking bolt. The seat units when not in use are designed so that they nest intimately together to provide extremely compact storage. Seats are made of U.V. stabilized Polypropylene with bright and smooth appearance. 3 type of seats:
Bucket seat : clearway : 350mm; seat spacing 450mm 05r 500mm. Seat rest 360mm
Tip-Up seat : clearway : 500mm; seat spacing 500mm seat pans 410mm deep and 425mm wide seat rest : 400mm high and 425mm wide
VIP seat with armrest seat spacing 600mm
Balustrades and Safety Rails Side balustrades are connected to the deck units and to the frame and are positioned to provide a barrier height of 1100mm above the deck level. Front and rear balustrades area connected to high-strength posts that are connected directly to the high-strength post. Imposed load of barriers : 1kN/m to 2kN/m.
Special Platform : The Pakar grandstand system is designed to allow special platforms for:
Disabled people
Press desk
Camera
Control platform
VIP area and VIP box
Aisles and Gangways Aisles and Gangways are generously proportioned to provide for clear unobstructed access. The access can be provided by front staircase, rear staircase, internal staircase or ramp. The modular Pakar Staircase get used to any ground conditions. Latest regulations concerning safety barriers, live load and guardrails load are met.
and membrane fabric (PVDF coated polyester fabric). This construction combines the advantages of lightweight structure – quick in assembling with the strength, security and finishing of a permanent building.
Roof : The Pakar Grandstand can be equipped with The Pakar Roof : 1 steel load-bearing structure [Column and Frame] and membrane fabric [PVDF coated polyester fabric]. This construction combines the advantages of lightweight structure – quick in assembling with the strength, security and finishing of a permanent building.